Only now, after amassing 40+ years of design experience and expertise, do we feel prepared to craft a design for the most discerning, wise, meditative, enlightened and refined customer we've ever served: cats.
We're proud to introduce the new line of TOM BIHN cat beds. Available in two styles — cardboard box or bag — these options are certain to please the feline in your life.
You can view the full collection of TOM BIHN cat beds here.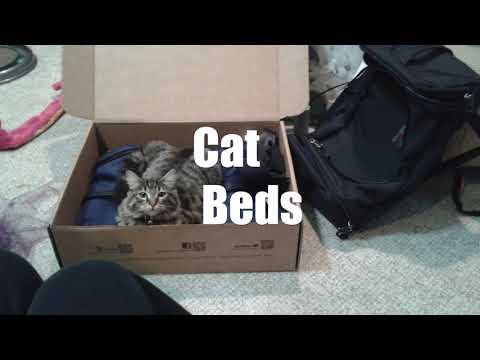 For the hardest to please cats, we recommend purchasing a travel bag such as the
Aeronaut 45
or
Tri-Star
; your cat will immediately recognize that a travel bag means you're going somewhere and will promptly sit on, or in it.
The environmentally-conscious cat will enjoy the upcycled TOM BIHN shipping box.
The wild, semi-domesticated feline will appreciate any of
our tote bags
, which are perfect for hiding in and pouncing from. We recommend placing the tote bag at the top of stairs or on a table near a hallway so that your cat can pop out and wap at you or your guests as they walk by.
For the meditative feline in your life, we recommend any and all of these options. Simply lay the bag or box down and your cat will sit on it and, with a penetrating gaze, engage in an open-eyed meditation in which you are the focal point.
You may also be interested in viewing our previous April 1st debuts:
Introducing the Synapse 3000
Introducing the Most Minimalist Minimal Wallet ever made
The Aeronaut 45 Tiny House