Side Effect as a handlebar Bag
, but that thread didn't use the acronym. I know that some of her later posts on the Side Effect did use PLO, but i can't remember any that pre-dates the thread I cited above. I know we had a number of Acronym explanations in your thread titled
Kit vs SC vs CQPC vs 3D CQC Vs SE vs Yarn Stuff Sack
when @lotuseater complained at the number of TLAs (three-letter acronyms) being tossed around. At least you spelled out Kit (K) and Yarn Stuff Sack (YSS) in the title.
@badger A fair number of the older definitions were given in posts explaining the abbreviations in @dorayme's signature line, which was color-coded as well as abbreviated to fit in the maximum number of items from her collection (e.g., this is where we see "K" and "YSS"). So if you want more information, as well as pictures (of the FoJ and F.O.T. pouches), you'll have to look for my reply posts in threads with the unlikely title of
Clear Quarter Packing Cube goes Holy
. Which also links to the
blog post
that announced the complimentary small organizer pouch in the
newly introduced navy ballistic nylon
fabric sewn with White stitching on a red trim for orders over $20 received that Fourth of July weekend in 2011.
The F.O.T. pouches used an embossed design in the lapis (blue) Ultrasuede® similar to the
Ultrasuede® screen cloths
that were
announced in new colors
a few months later? (I can't link to any blog posts before 2011 in the new forums, so even though the Ultrasuede® cloths were available ion other colors and with similar embossing in 2010, the current forum format can't access those blog page entries and pictures. The closest I can get, short of using the Internet archive to copy and upload contents item by item, is to point to Maverick's video made in 2010 to show the texture and embossing of the Ultrasuede®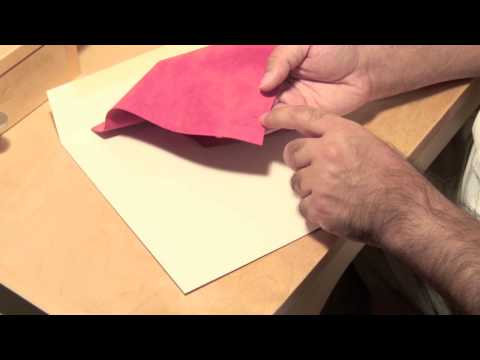 at that time.)
The F.O.T. pouch was also offered as a prize in a
blog posting
for people who could correctly explain how the kinetic sculpture designed by Tom's friend, Robert, worked.
@badger Here's another thread on
Abbreviations…
that again draws heavily on the acronyms dorayme uses in her signature line.
ETA: remember this will entail including bags that have been retired like RS for Ruck's Sac and UT for Utility Tote. I don't think that owners of the (original or redesigned) Buzz, Breve, or Archetype ever bothered to abbreviate their bag names. And the Kit was first introduced as the Style Kit, but since nobody was abbreviating the names then, and since we can't directly access the original blog pages for it's introduction, it probably doesn't matter,