Airport Friendly pocket tool..
Hey there.. I've been carrying this little pocket tool for the past few weeks.. It's from TT Pocket Tools.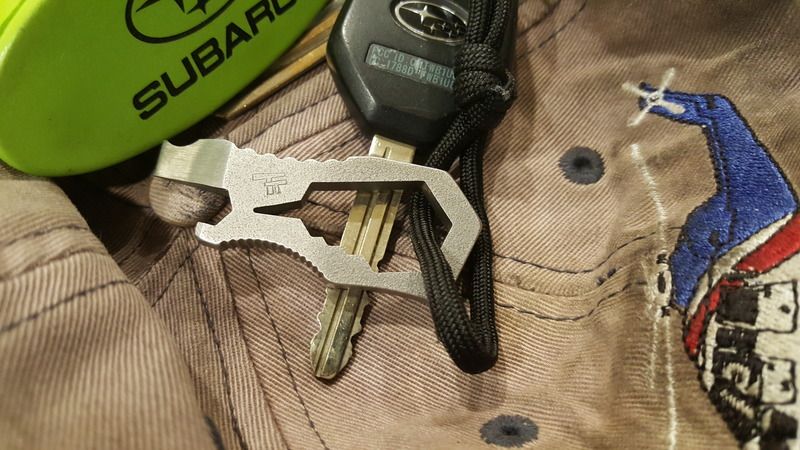 Not expensive.. the one pictured is out of production but a very similar one is available. About 25 to 35 USD, shipped.
Great for opening boxes, opening twist off caps, opening bottle caps, mini screwdriver, and has common size nut drives for about three nuts.
Machined from 154CM Stainless Steel.
Airport friendly.. I've carried it through a few domestic airports (ATL, IAH, LFT, MSY)
Features: Twist Assist (for opening hard to open twist offs), Bottle Opener, Wire Stripper, Screwdriver
Box Wrench SAE size for (I think 5/32, 3/16, 1/4, 5/16),
Box Cutter, gripper (like attaching 550 chord to it and using the tool to pull a load of stuff up vice wrapping the chord around your hand)
I've used the box cutter a lot, and it's quite useful. The little screwdriver works well but you're limited to light duty.
The twist assist is excellent.. I used it a couple days ago jist to test its usefulness.. but normally I have no issues with twist off caps.
Some of you may like a little gadget like this.
Website for his most recent pocket tools:
TT PockeTTools LLC - Pocket and Keychain Tools: Pocket Tools
I'm not affiliated with TT Pocket Pools in any way.