Hey everyone,
It is quite an coincident that the Daylight Briefcase is once again resurrected in discussion few days ago.
I'd been wanting to do a review of my Daylight Briefcase, which even I, myself personally find most surprising - it is my most used Tom Bihn Bag and I'd been using it over a year since I traded it over from a great member at Ralvery. The idea of doing the review came across my mind a few months ago but due to work and others tiny but important everyday moments in Life, the review didn't seems to taking off until a few weeks ago, when I forced myself to find some bit of time, here and there - writing, editing, photographing and videoing. Like many say, one have to start some where and gradually, it will be completed. That's what happened and once I got started, the energy to get things done simply effortless.
The review is not about the color choice, material, neither quality or what fit and what's not. I want to show my Everyday Routine, how I used the Bag and what I carried in and how I carried them as well.
What I used the Bag for
The DLBC is primarily my Work EDC, 6 days a week and up to 10 hours daily. I carried it mostly Shoulder Style with Absolute Shoulder Strap when on the move from my Car to Home/On-Premise/Site and vice versa. I don't commute in Public Transportation. And, also I really like the Briefcase-like Top Handle, for quick grab and go especially the Bag is seated in the Car, beside you.
Some bits of history and the opinionated me
My first impression of the Bag when it was released was "Nah... I don't think I will like it or need it".
Of course, it wouldn't be a life or death situation with or without it. But over time using it, I have grown accustomed to it. It has slim profile and clean design, yet its functionality is surprisingly not limited, as I thought. Now, if my DLBC somehow lost, it still wouldn't be life or death situation but I will miss it a lot and I may purchase another DLBC. The DLBC taught me really well, getting myself understand what I really want in Work Bag - assisting me in my every Work Routine.
What I carried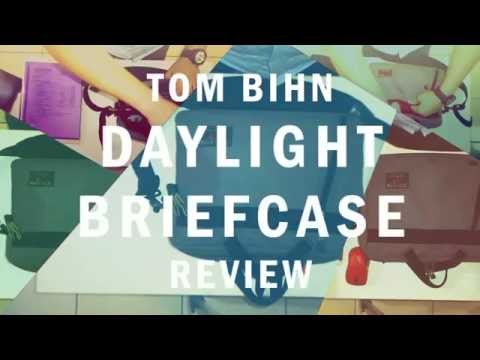 Main Compartment:
•A Dell Latitude E7240 13" Ultrabook in Cache 13" MBA Retina Pro
•4-5 KCK A4 8-Pockets Folio
•1 KCK A5 Play 10+1 Pocket Folio with 1 Bulk Storage Zip Pocket
•3 Others brand of A4 Pockets Folio (Slightly shorter height)
I usually carry it with the zip open.
Back Pocket:
•A5 Lined Double-Coiled Notebook
•Freudian Slip: Small Café Bag size◦Pens, Highlighter, My Lumia 1020 (My Personal Phone)◦Lower Zipped Compartment holds a few USB Thumb drives
Front Pockets:
•Dell Companion and Logitech Mouse on the Top Opening Front Pockets
•Skookum Dog Mesh Ballistic Pouch on the Side Pocket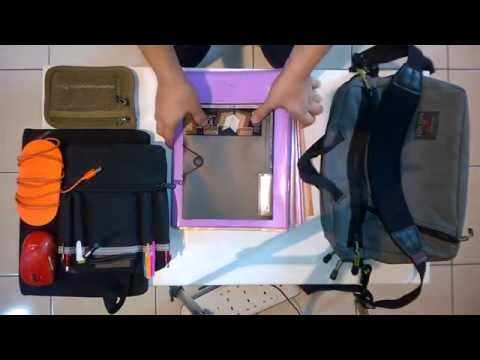 What I hope to see in the future
Near future, please don't let this be a long wait.
I had learnt greatly that Briefcase with Top Zipper Opening is what I need for my Work Routine. Other bag like Messenger Style with Flap to the Main Compartment would also work but it would hamper my Routine. Since I do not need to be overly concern with the weather, the Flap is not required. One of the reason I am still hesitate with Maker's Bag as my Work EDC replacement.
I am also overly excited with the near future of Tom Bihn. I am looking forward to see a 13" Max Business Briefcase "Empire Builder". Or at least, an expandable Daylight Briefcase for a deeper up to 4.5" from current 3.3". I find my current carry is quite pack and tight. A deeper Briefcase is appreciated.
Conclusion
I love the functionality of the Bag very much. Like I said, its slim profile and clean look - complement greatly with my Casual-Neat Work Environment. Nothing flashy that would raise colleague's or client's eyebrow whether it is positive envy or negatively. The common office/human politics. I prefer a healthy relationship, and I believe Daylight Briefcase go along very well and I hope it would continue to do so until "the near future".
Hope you enjoy my posts and contents.
Have a great weekend, everyone!