And now, dear friends, we are gathered here today to celebrate a successful milestone in this long and tortured thread. I finally received my Super Ego with Standard Shoulder Strap and Horizontal Fruedian Slip late Friday afternoon. It was too late to snap any photos then, and it rained all day yesterday. The sun popped out just long enough this afternoon before setting in the Autumn sky to make some halfway decent photos possible. To wit:
This is me (would I lie about something like that?) posing with my new Tom Bihn SuperEgo, mostly loaded by sans laptop. I even found a new home for my umbrella.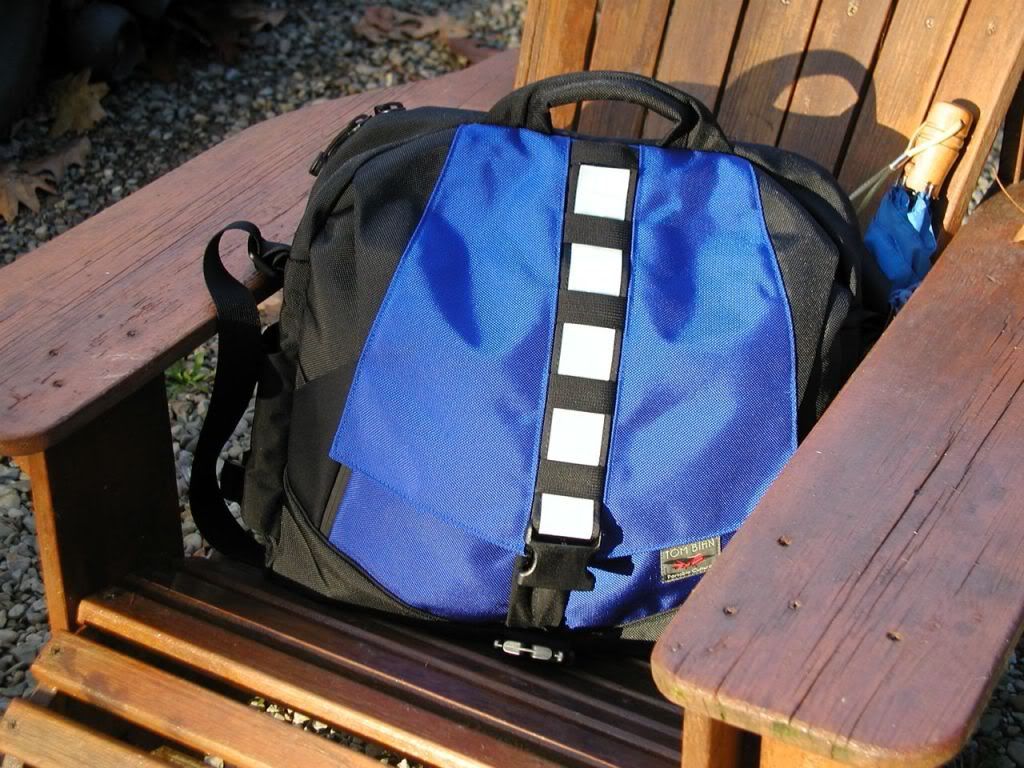 Here's the Super Ego, sans vain owner, its brand-spanking-new premium nylon sheathing and reflector strip glistening in the setting sunlight.
Here's the "inboard view" of the Super Ego, already stocked with magazines and catalogues, plus a standard yellow Letter-size writing tablet (don't leave home without one!)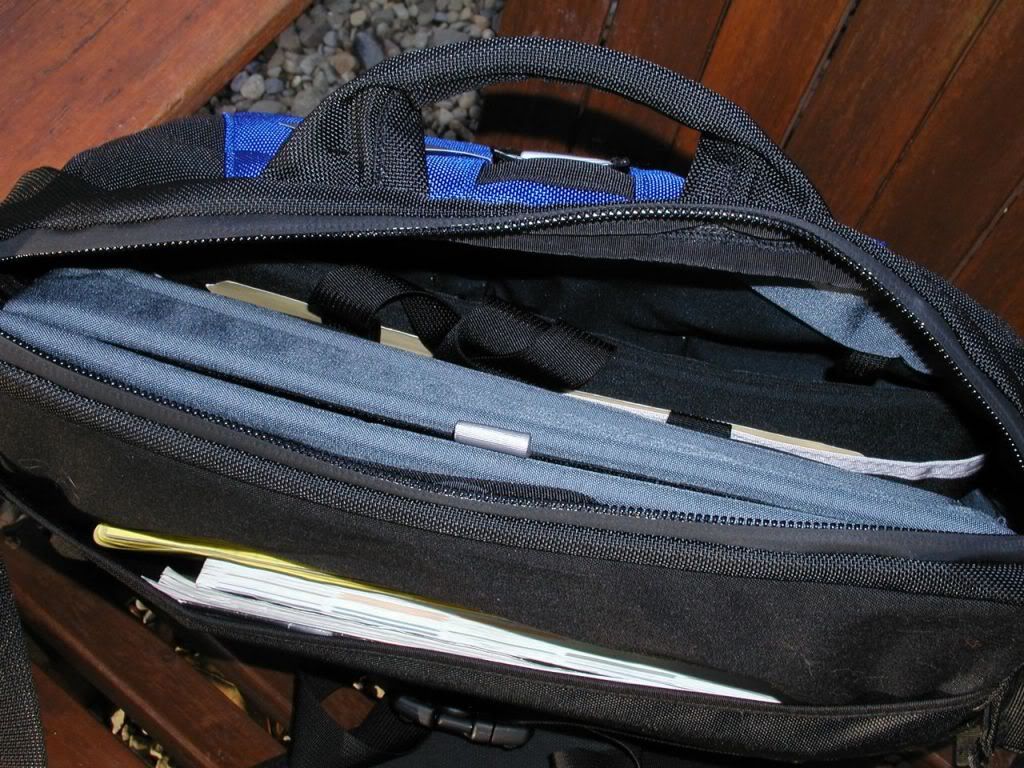 And here is a peak at the inside of the zippered laptop compartment, complete with (currently empty) Brain Cell and Horizontal Freudian Slip.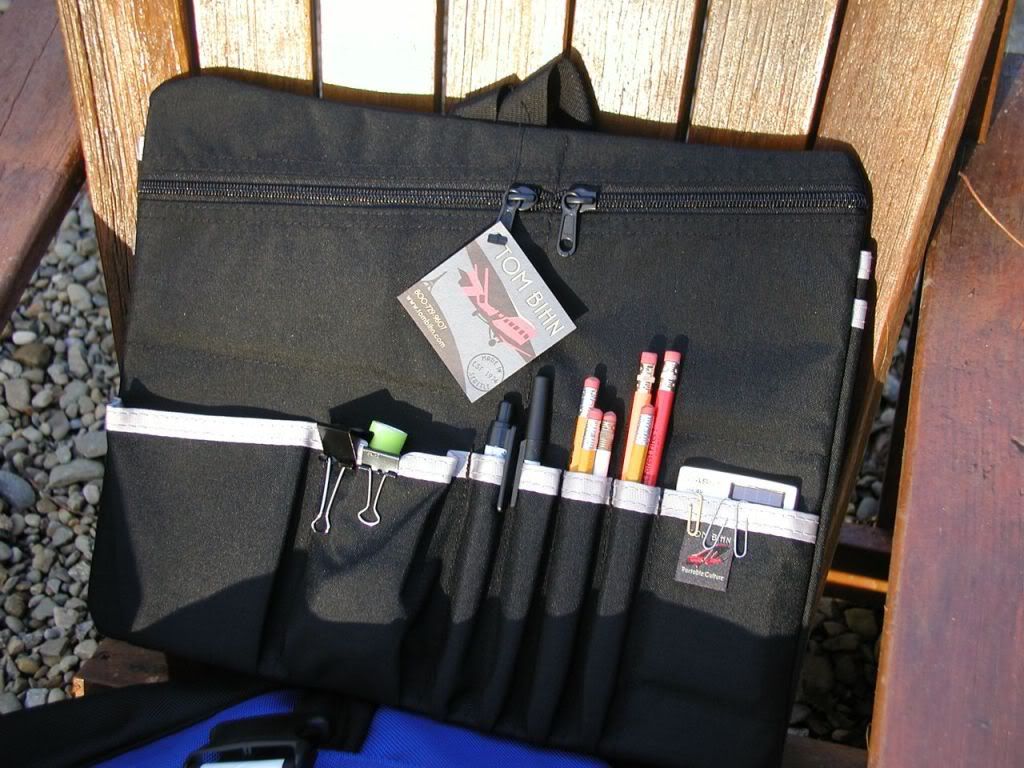 And here's the slip, after having been slipped out of the Super Ego. Already stocked with plenty of boring stuff, like pens, ruler, calculator, paper, etc.
And here's a snapshot of the outboard flap-access compartment, flapped open. This area is now home to all the laptop accessories that were at home in the old Kensington Saddlebag. Their arrangement here is by no means final, and by no means satisfactory. I have to figure out what I'm going to do with everything in all that myriad of pockets.
That's why I do not want to consider this thread closed quite yet. I'll have to return here to continue the discussion when it comes time to inquire about pouches and the like for storage. More on this later.