I'm slowly moving toward purchasing a backpack, possibly either a Ruk's Sack or a Smart Alec. One thing I regularly haul around in my old cheap backpack is a pair of walkie-talkies. They always come in handy. Here's a picture: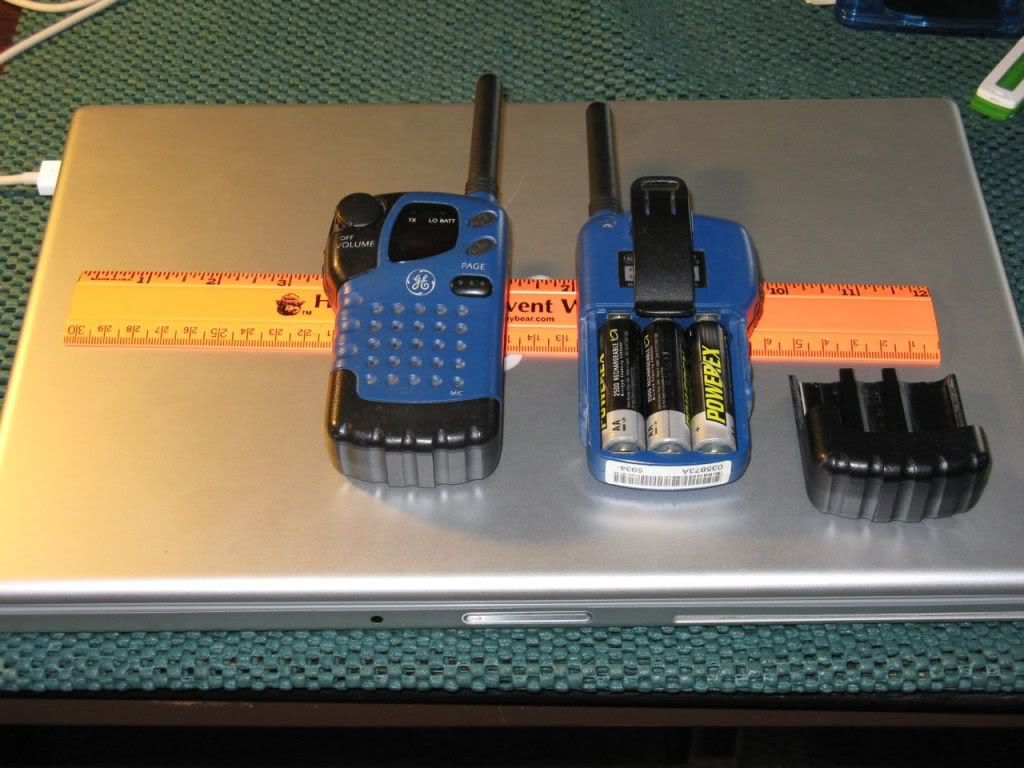 Each unit measures about 2-3/8 inches wide, about 6-5/8 inches tall, and because of the belt clip on the back, each unit measures about 2-1/4 inches thick. I have never found an adequate way to carry these units in my old backpack. They drop to the bottom of one of the main compartments, slosh around in there, bump into each other and get switched "on" occasionally, thereby draining the batteries.
If I get a Bihn backpack, I was thinking about enclosing the talkies in an Organizer Pouch, either Cordura or Padded. If I go this route, which size will fit them properly? If the pouch is too small, they obviously won't fit. If the pouch is too large, they'll slosh around and the pouch will be of no use. I was wondering if a Medium-sized pouch would work.
Comments?